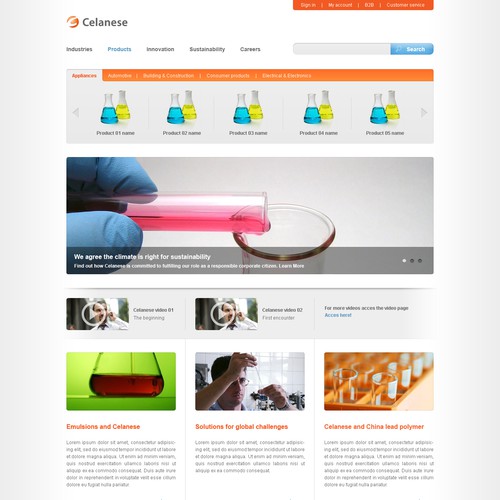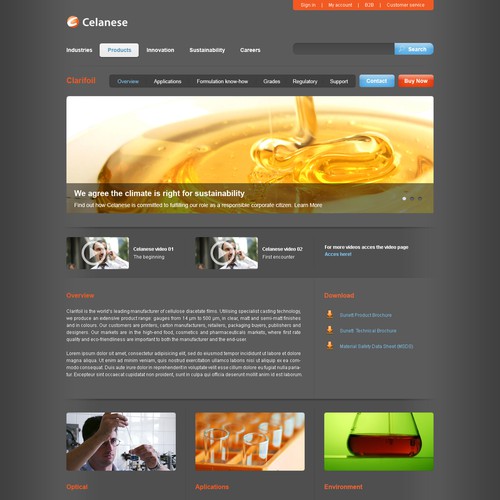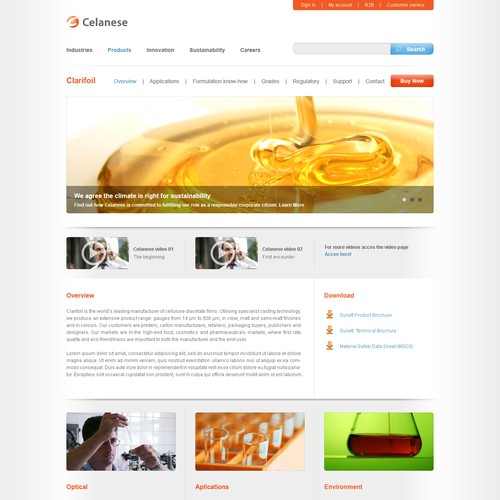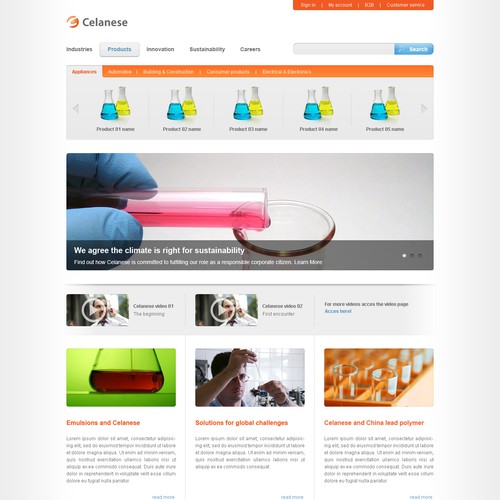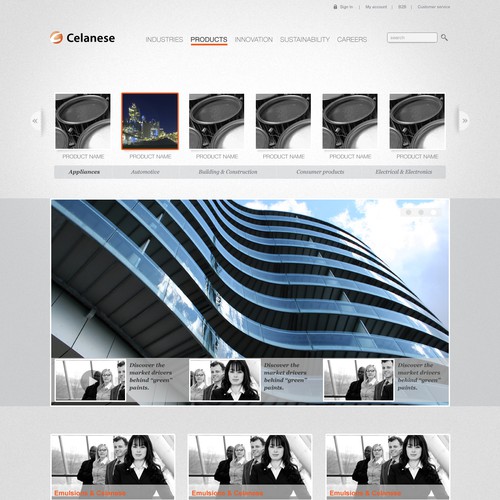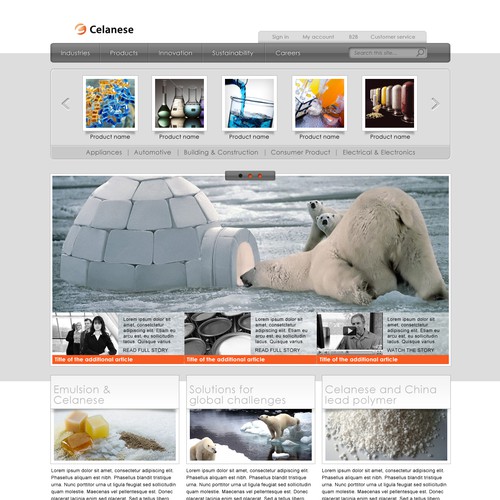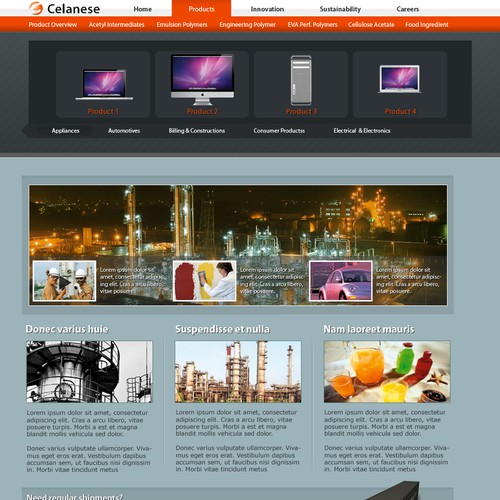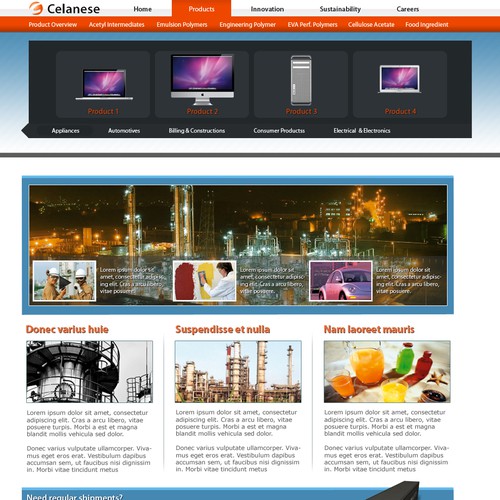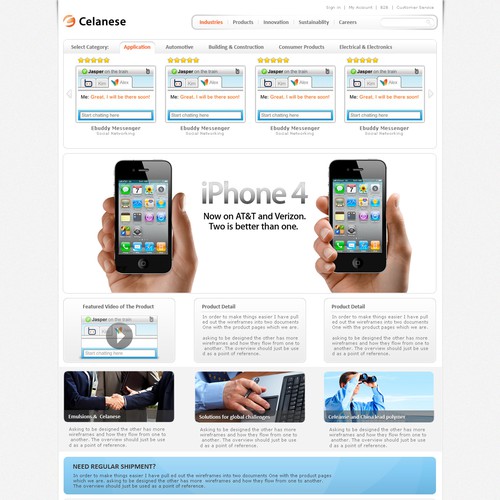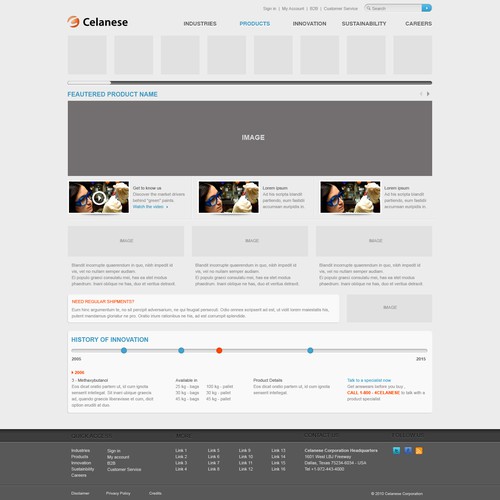 How jonlabo started their web page design journey
Company name
Overview
We are a big chemical company that wants to create a new website that matches our desire to change. We want to have a modern, clean, sexy website that features our diverse line of products and all our research papers. Right now we are not looking for the final design just some great ideas to get things kicked off. So have fun and lets create something exciting!
We really want something modern, new, and makes people want to come play with our website.
Tell us a bit about who you are and the people you reach
Our target audience is professors, students, chemist, etc. looking for research articles. The other key audience is purchases of our products. We want to educate people on what we do, provide an easy place to find products, and research initiatives.
Requirements
In the attached PDF we have the overall high level wireframes and flows between the pages. We are looking for an innovated, modern, clean, design for the Product Landing and Product Detail page which can be found on the second page of the PDF.
Some of the big themes that we like are:
Plenty of whitespace
Soft, neutral background colours
Strong colour, used sparingly
Reflections & fades & drop-shadows used with care.
Nice big text
Perfect Ending - Fat Design Footers! (http://www.instantshift.com/2009/04…n-footers/)
Page descriptions
Only focus on "Product Pages.pdf" as this contains the pages we want to design. The other PDF "Project Overview.pdf" just has the overall scope of pages and how they flow. It should just be used for further information.
Page 1. Product landing page - This page is the overall landing page when a user clicks on the product main navigation element. This page has categories which when clicked display the products associated with the category. Clicking on the products should be the main focus of the page and is the call to action.
Page 2. Product detail page - This page provides all the details about the product as well as the call to action of either buying the product or contacting a sales person.
Existing website
We have an existing website but is really bad so I wouldn't really look at it for any guidance.
Paid features
Featured listing

Twitter promotion
Free features
Blind contest

Guaranteed

Fast-tracked
We've found some similar contests you might like